Novaya Riga Outlet

Outlet
Image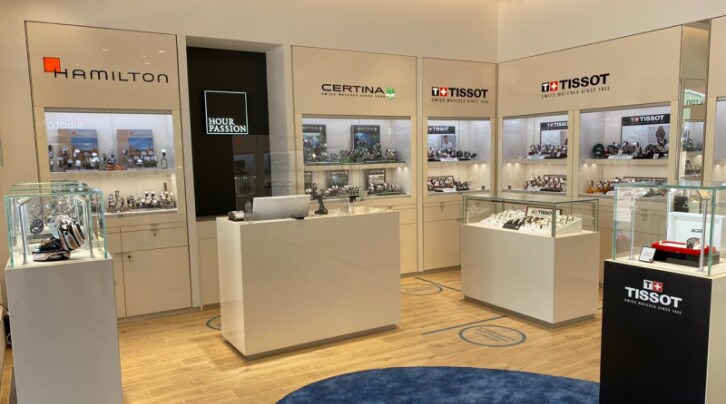 Address

Moscow region, Istra city district
Pokrovskoe village
Tsentralnaya street, building 33
Russia
Opening hours

Monday: 10:00 - 22:00
Tuesday: 10:00 - 22:00
Wednesday: 10:00 - 22:00
Thursday: 10:00 - 22:00
Friday: 10:00 - 22:00
Saturday: 10:00 - 22:00
Sunday: 10:00 - 22:00
Visit the Hour Passion boutique at the heart of Novaya Riga Outlet Village.
Brands in the boutique
Browse our selection of Longines, Rado, Union Glashütte, Tissot, Balmain, Certina, Mido, Hamilton and Calvin Klein watches with reductions
starting at 30% off.*
*The selection available at this outlet boutique does not include the new models shown in the images below.